Article 6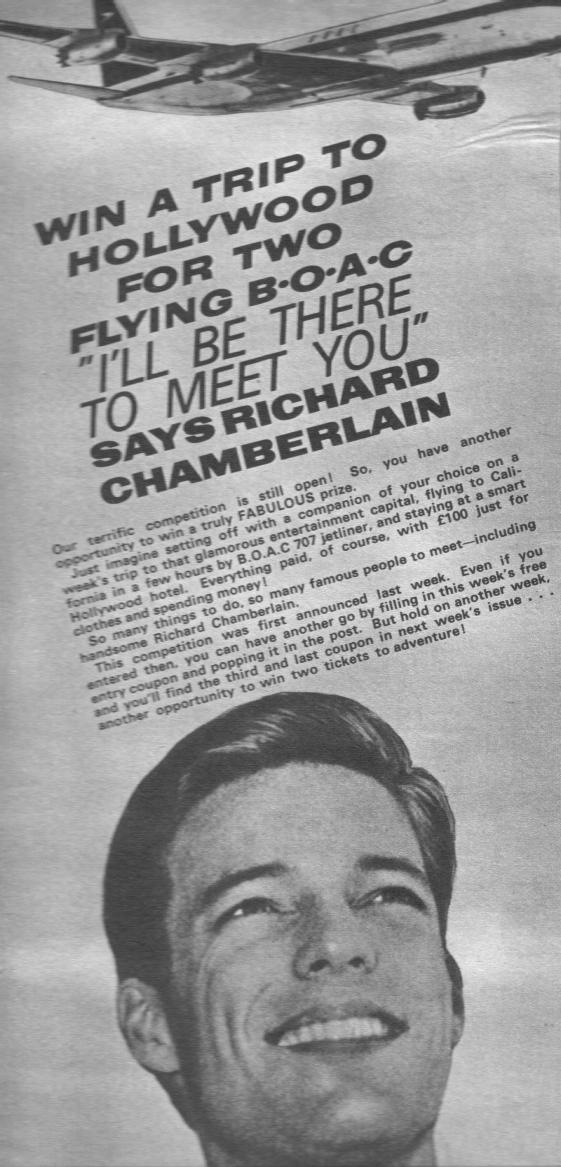 WIN A TRIP TO HOLLYWOOD FOR TWO FLYING B.O.A.C "I'LL BE THERE TO MEET YOU" SAYS RICHARD CHAMBERLAIN

Our terrific competition is still open! So, you have another opportunity to win a truly FABULOUS prize.

Just Imagine setting off with a companion of your choice on a week's trip to that glamorous entertainment capital, flying to California in a few hours by B.O.A.C 707 jetliner, and staying at a smart Hollywood hotel. Everything paid, of course, with £100 just for clothes and spending money!

So many things to do, so many famous people to meet –including handsome Richard Chamberlain.

This competition was first announced last week. Even if you entered then, you can have another go by filling in this week's free entry coupon and popping it in the post. But hold on another week, and you'll find the third and last coupon in next week's issue …another opportunity to win two tickets to adventure!